Living in the moment means letting go of the past, and not waiting for the future. Living in the moment means living our life consciously in the now. But how hard, is it, to live like that? Do you find that turning to the past, or being too fixated on the future, changes your mood, and impacts your behaviour?  Being aware of the present moment has been found to reduce stress, allowing us more control of our thoughts which helps decrease sudden changes to our moods. However, is present awareness easier said than done? How connected are we with the "now" and how many of us are authentically living in the moment?
What are we looking at this week?
Even as the new season of winter unfolds around us, we find ourselves, planning the next meal, the next party or the next shopping spree. In the planning, the present can suffer, and can missed out on altogether.
The simple graphic merits a look. It might be a basic visual, but it is a valuable reminder to think about the present and the gift of "now".
If you want to learn more about living in the moment, contact us to find out more information about our I Am Here for Me series. For our Clients, you will find the I Am Here for Me series on your Arena.
What are we reading this week?
Winter wellness, does it apply to you? Does the crisp cold air replenish you or does it isolate you? Do you hide away until Spring or do you embrace the chill of the coldest season?  Escapada Health features an interesting article on Winter wellness and how to achieve it.  Have a read. We would love to know what you think of the science and concepts behind it.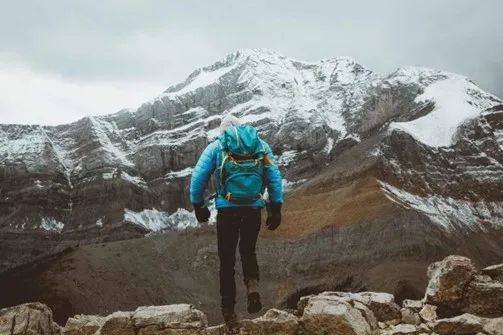 If you have something to share with us, let us know on Facebook, Twitter, and LinkedIn.
What are we watching this week?
"Carpe diem quam minimum credula postero."
Seize the day, trusting as little as possible in the future.
Today we are watching a video looking into the philosophy of Alan Watts. The Present Moment is the one which eludes us the most often. It is the juxtaposition of the fleeting and the lasting.
What we really want is that you take away this message from the video that Instead of perceiving your past as having an overbearing shadow on your present, it is much more favorable to observe that your past will be ultimately defined by your present actions in the long run.
Watch the video (7 minute read)
As always, we welcome your thoughts and feedback on Tweet us, or find us on Instagram, Facebook or LinkedIn.