The benefits of rest, relaxation, and play.
What we're looking at this week…
What has the biggest positive impact on your mental health and wellbeing?
This image, from Katalyst Comics, shows us that sometimes, our biggest boost can come from a few kind words. This simple act of positive reinforcement is a gift that any of us can give to each other at any time.
We're building a community of I Am Here Tribe Members and Ambassadors. These are people who care deeply about those around them. They have the courage, confidence, and skills to reach out to people who might not be feeling ok. You can join that community and become a Tribe Member today.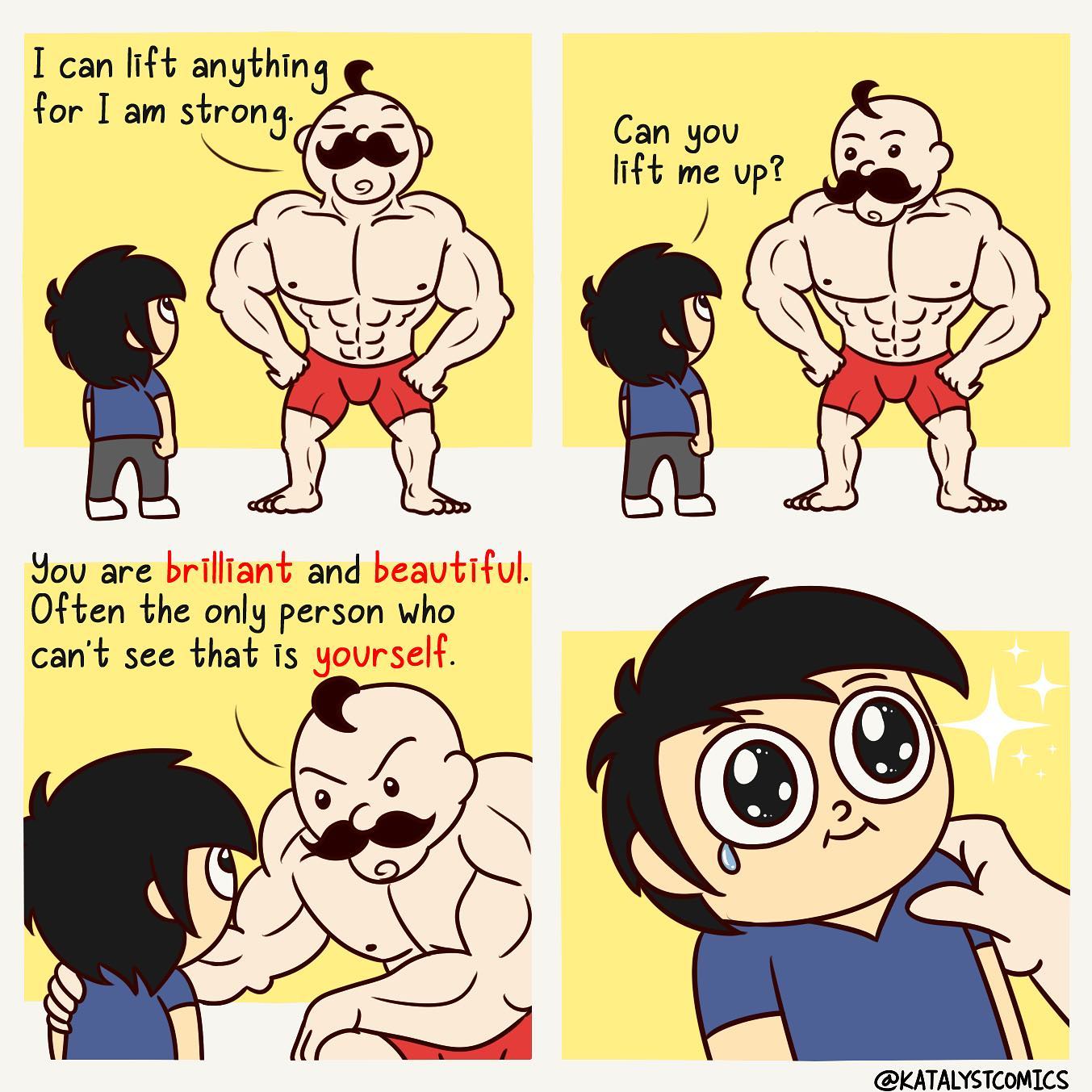 What we're listening to this week…
Do you think playing is something that only children do?
This episode of the Huberman Podcast explores the benefits of play for both children and adults. We can use different forms of play to improve our focus, get into a creative mindset, and explore others' perspectives via role play.
Has this podcast changed your views on play? Play something today and see what effect it has on you.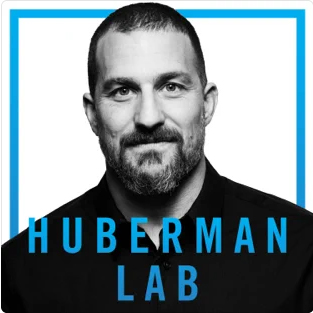 What we're thinking about this week…
How much time do you spend resting each day?
In their book, Burnout: The Secret to Unlocking the Stress Cycle, Emily Nagoski, PhD, and Amelia Nagoski, DMA, recommend that we spend 42% of our time resting. They suggest that, if we don't, that time will catch up with us, causing fatigue.
Resting doesn't necessarily mean sleeping. Relaxing is a form of rest, and we all have different ways of unwinding.
How much rest are you getting? How do you prefer to relax? Get in touch via our Twitter page to let us know.